The service is provided in full compliance with all applicable laws, ensuring that client's property is at any time maximally protected, as well as the people who participate in the work process, through proper training and compliance with certain code of conduct.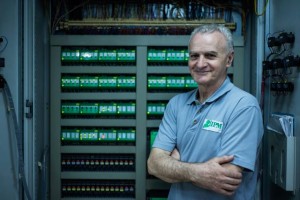 Fire protection (FP)
Continuous care about the functionality of anti-fire stations, detectors, lightning rods and electrical installation, functionality of hydrant lines and anti-fire devices, indirectly reduce insurance costs and are a necessary precondition for the safety of people and property.
In facilities where necessary, we organize the reception as well as physical security service.
Safety and Health at work (OSH)
Safety and health at work implies the realization of the working conditions in which certain measures and activities are undertaken in order to protect the life and health of employees and other persons who are entitled to it. The interest of society, of all subjects and every individual is to achieve the highest level of safety and health at work, to reduce to a minimum the unwanted consequences such as injuries, occupational diseases and diseases related to work, and to achieve work conditions in which the employees would have a sense of satisfaction while performing their professional duties. Labor Law and the Law on Safety and Health at Work regulate the implementation and improvement of safety and health at work of persons who participate in work processes, as well as persons in the working environment, in order to prevent injuries, occupational diseases and diseases related to work. Regulating health and safety at work closely defines: preventive measures, obligations and responsibilities of employers, obligations and responsibilities of employees, organizing safety and health at work, employee representative for safety and health at work, records, cooperation and reporting, licensing exams for licensing, management of safety and health at work; supervision and other.
IPM is a good choice because we follow the positive regulations and are responsible for the fact that you organized properly this area strictly regulated by laws. Good cooperation with reputable and licensed companies in this field but also with government bodies that regulate and supervise this area further contributes to the feeling of security of our clients.